An original and unique contract research system.
We promise maximum research outcomes within a limited amount of time.
At present, NARD Institute, Ltd. has three Life Science research groups and four Material Science groups. For contracts for problem resolution awarded to NARD Institute, Ltd., the group best suited to address the problem within the organization will be assigned to conduct the research and development.
We also have a group in charge of corporate research to accommodate various requests from our clients, such as collaborative research.
Research results will be presented by the researcher in charge of the project as a part of an organizational system that ensures self-responsibility for executing a consistent course of action. Research fees will be calculated on the basis of man-hours and all research outcomes will be submitted at completion.
For "proposal-based" and "coordination-based" business agreements, we will execute the projects with absolute certainty after reaching agreements on the terms.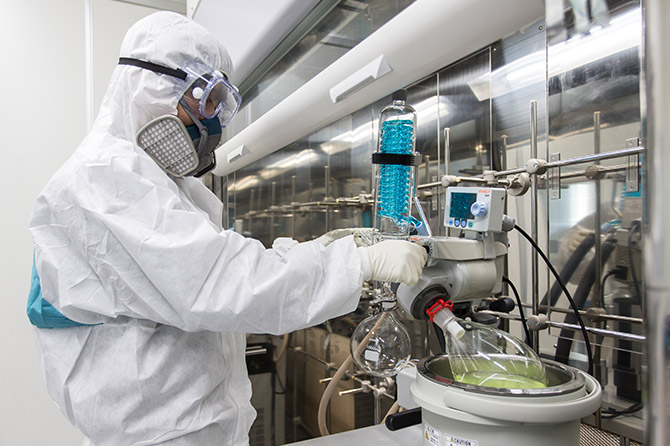 The process flow in contract research
1. Consultation
We will meet to discuss the outline of your research issues. Confidentiality will be maintained from this point onward.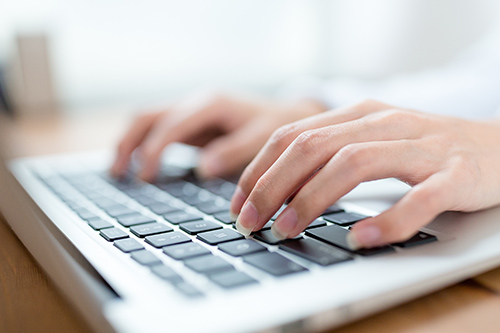 2. Detailed discussions
After a confidentiality agreement is signed, we will require detailed disclosure of relevant information as well as the technologies to gain an clear understanding of the subject matter. In the case of contract manufacturing, disclosure of manufacturing technology details will also be required.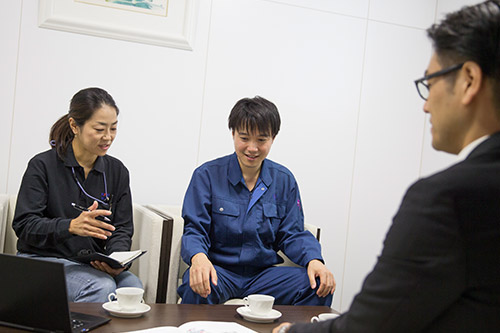 3. Protocols and cost estimates
We will propose a preliminary research protocol and manufacturing specifications, including an estimate of the cost.
As a general rule, the client will not be charged up to this point.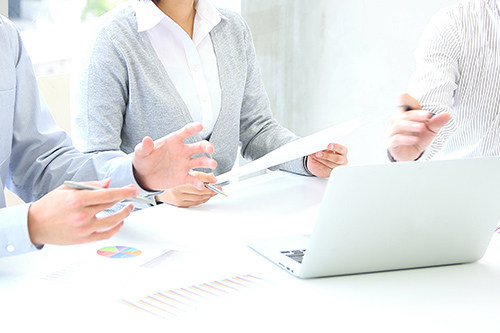 4. Contract research service agreement
After client approval of the plan (specification) and cost estimate, the contract will be finalized.
The details of the contract will be discussed item wise.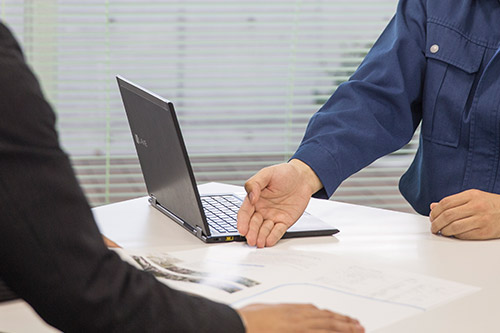 5. Implementation of contract research
Research, studies, or manufacturing will be executed in accordance with the protocols (specifications). Projects will be executed with communication, as required, between the persons in charge of each of these processes.
If the implementation period spans several months, liaison meetings will be performed at least once a month for scheduling and reporting on the progress.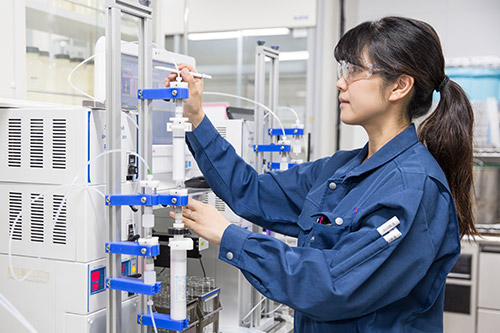 6. Report and delivery
At the completion of the research or manufacturing, a report and sample or product will be submitted.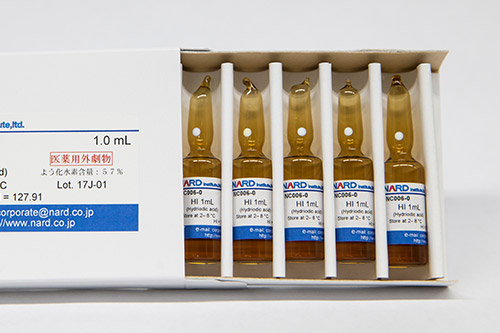 Inquiries regarding contract research services
Please contact us for consultations and inquiries regarding contract research services.