Experimental and theoretical support for organic synthesis
A unique contract research system that integrates synthetic experimentation and theoretical calculation. We promise optimal research results within a limited time-frame.
This is a joint proposal from NARD Institute Ltd. and TS Technology Ltd.
Research themes (synthesis of pharmaceuticals, agrochemicals, and fine chemicals, investigation of the process flow, and scaling up the production)
By performing the theoretical calculations of TS Technology Ltd. and the synthetic experiments of NARD Institute Ltd. in parallel, several research and development projects can be efficiently conducted.
A non-disclosure agreement has been signed by all the three companies.

Synthetic experiments
(NARD Institute Ltd.)
Compound synthesis
High-throughput screening
Analysis, library synthesis,
and experimental synthesis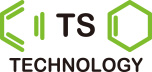 Theoretical calculations
(Transition State Technology, Ltd.)
Reaction analysis
Reactivity/selectivity predictions
Substituent effects, physical properties,
and reaction pathway constriction
Report and delivery (compound, report, and theoretical calculation results)
In addition to report and delivery,
you may receive theoretical evidence related to synthesis and analysis (based on the calculation results).
Improving the speed and reliability of research and development!
From theoretical calculation to synthetic experiment, we not only accelerate the pace of research and development but also provide compounds and data with a high degree of reliability based on theoretical evidence by the mutual exchange of new knowledge, reaction condition proposals, and experimental data that can be used to verify the theoretical hypothesis.
NARD Institute, Ltd.
2-6-1 Nishinagasu-cho, Amagasaki City, Hyogo Prefecture 660-0805, Japan
TEL.+81-6-6482-7010 FAX.+81-6-6482-8020
URL:https://www.nard.co.jp/
Contact: Miyamoto
Transition State Technology, Ltd.
2-16-1, Tokiwadai, Ube City, Yamaguchi Prefecture 755-8611, Japan
TEL.+81-836-35-9228 FAX.+81-836-35-9228
URL:http://www.tstcl.jp/
E-MAIL:info@tstcl.jp
Inquiries about products and technologies
Please contact us for consultations and inquiries regarding products and technologies.