Custom synthesized Phos-tag compounds
We synthesize special Phos-tag compounds.
Phos-tag is a functional molecule that traps every phosphoprotein, including Ser, Thr, and Tyr. We have a series of products available for the separation, detection, analysis, and purification of phosphoprotein.
List of customized Phos-tag products
We offer special sales of the customized Phos-tag products in stock.
Phos-tag™ fluorescent stain gel
This is a reagent for phosphorylation fluorescent imaging analysis that allows for staining at physiological pH. The reagent selectively binds with the pSer, pThr, pTyr, pHis, and pAsp residues. The staining process requires approximately 2 hours. Radioactive materials, chemical labels, or antibodies are not required. Procedures lower in the procedural stream, such as CBB staining or MS analyses, can be applied.
Visualization is also possible by combining Phos-tag SDS–PAGE and conventional SDS–PAGE.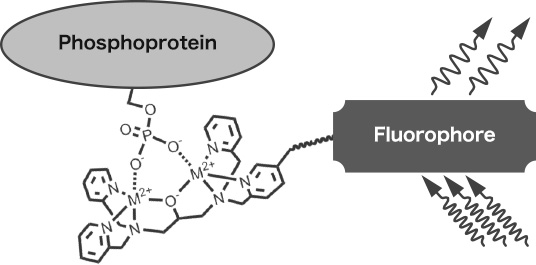 Phos-tag™ Yellow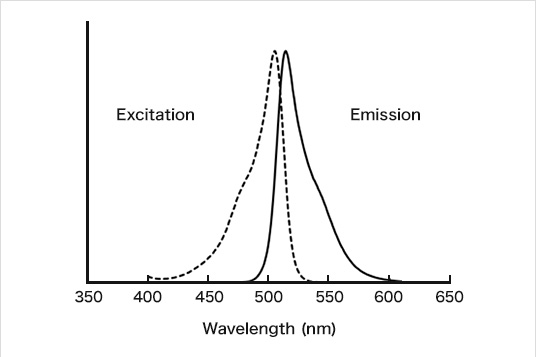 nPGS-Y01
Ex/Em=505nm/514nm
0.2mg 20,000 JPY
Phos-tag™ Magenta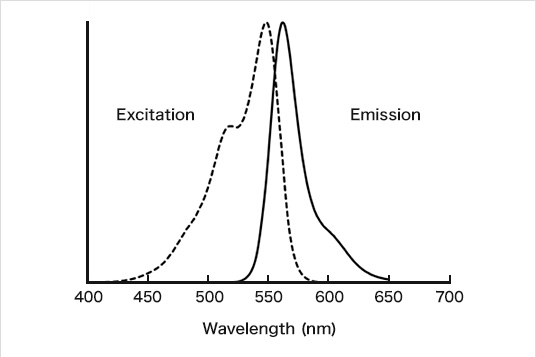 nPGS-M01
Ex/Em=547nm/561nm
0.2mg 20,000 JPY
Phos-tag™ Cyan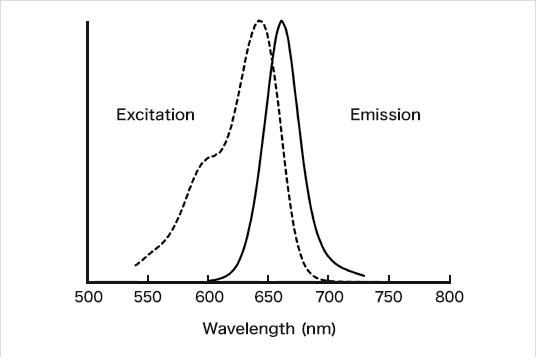 nPGS-C01
Ex/Em=643nm/661nm
0.2mg 20,000 JPY
Phos-tag™ Aqua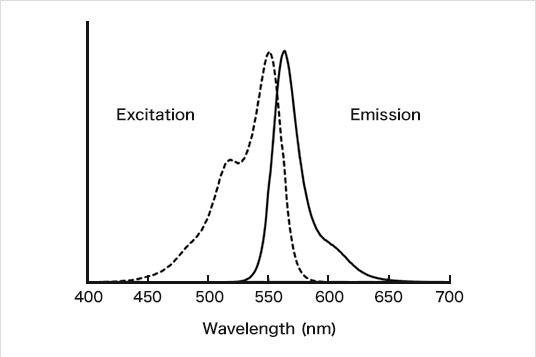 nPGS-A01
Ex/Em=551nm/564nm
0.2mg 20,000 JPY
Mixed reagents for Phos-tag™ Common Solution 5x
nPGS-MR1
A stain solution/washing solution reagent is available for Phos-tag fluorescent stain gels. A common solution of 5× concentration is made by diluting with purified water to 500 ml.
5,000 JPY
Any product contains reagents that can be used for staining a mini-gel at least 20 times.
Phos-tag for condensing phosphorylated peptide
Phos-tag MG-Bead
Phos-tag ligand carrying no magnetic beads, allowing high throughput for experiments.
Binding volume: 1µmol/mL-gel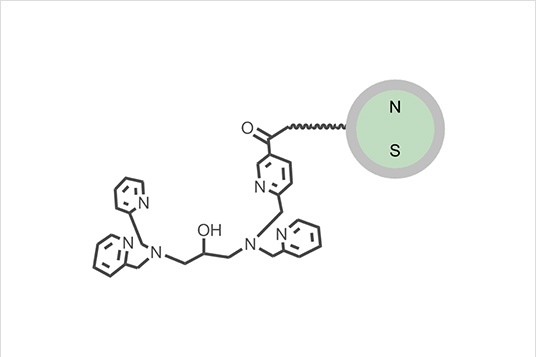 nMG-303
100µL-gel 99,000 JPY
Phos-tag Tip
Product grade is optimized for the use of mass analysis.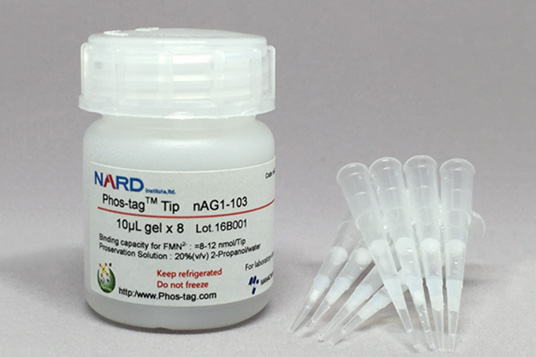 nAG1-103 [High-sensitive MS analysis]
10µL-gel x8 18,000 JPY
Production-to-order products
We synthesize your requested Phos-tag tip on a made-to-order basis.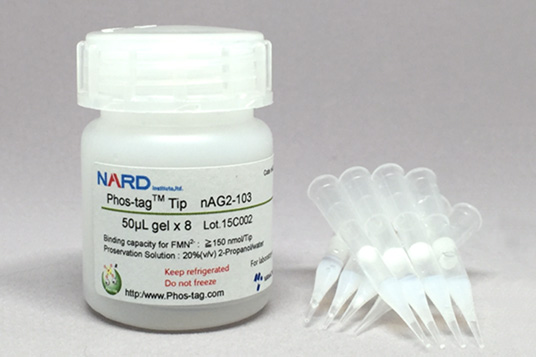 nAG2-103 [Large volume]
50µL-gel x8 64,000 JPY
Phos-tag labeled with a dye
This is a dye-labeled Phos-tag ligand.
Phos-tag Coumarin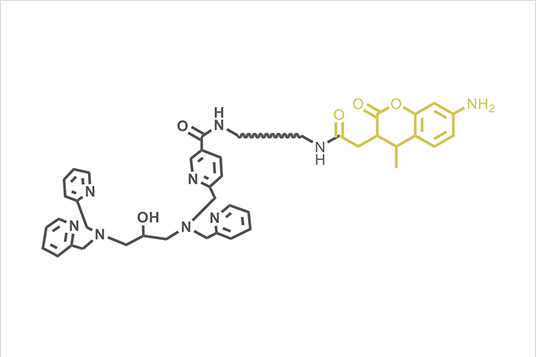 Phos-tag Dabsyl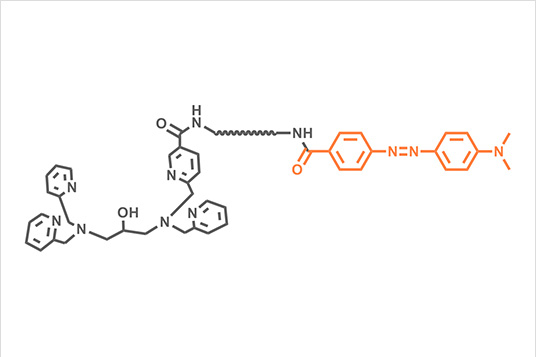 Phos-tag TAMRA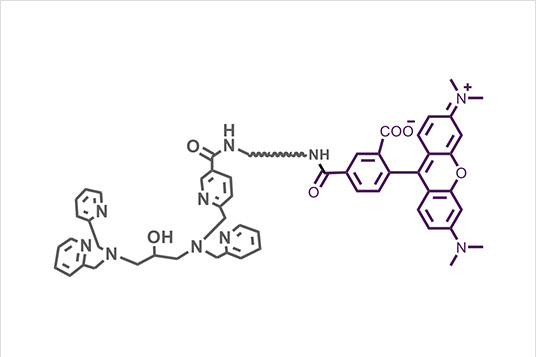 Amino acid Phos-tag
Complex of Phos-tag and amino acid. The N-end is protected by Fmoc.
Phos-tag Lys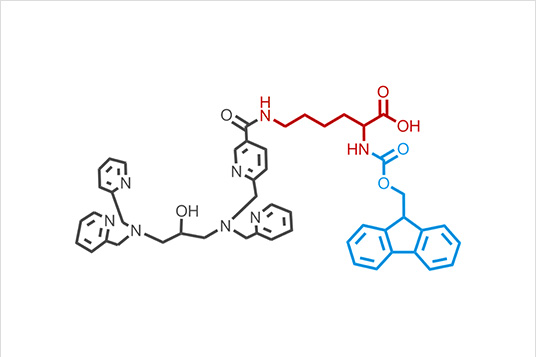 nAML-201
10mg Pricing can be separately discussed
Phos-tag Glu
Production-to-order products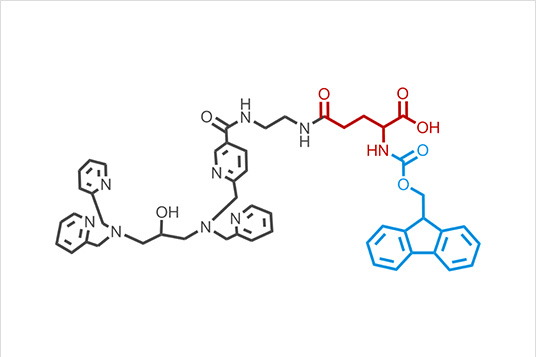 nAMG-202
10mg Pricing can be separately discussed
References
"A Phos-tag-based magnetic-bead mehthod for rapid and selective separation of phosphorylated biomolecules"
Journal of Chromatography B, 925, 86-94 (2013)
M. Tsunehiro, Y, Meki, K. Matsuoka, E. Kinoshita-Kikuta, E. Kinoshita, and T. Koike
"A Phos-tag-based Fluorescence Quenching System for Activity Assay and Inhibitor Screening for Alkaline Phosphatase"
American Journal of Analytical Chemistry, 5, 796-804 (2014)
E. Kinoshita-Kikuta, H. Kurosaki, N. Kunisada, E. Kinoshita, and T. Koike
"A Phos-tag-based fluorescence resonance energy transfer system for the analysis of the kinase reaction of a substrate peptide"
Analytical Methods, 3,1303-09 (2011)
M. Somura, K. Takiyama, E. Kinoshita-Kikuta, E. Kinoshita and T. Koike
"Identification of cAMP-dependent phosphorylated proteins involved in the formation of environment-resistant resting cysts by the terrestrial ciliate Colpoda cucullus"
Invertebrate Survival Journal, 11,213-218 (2014)
Y. Sogame, K. Kojima, T. Takeshita, E. Kinoshita and T. Matsuoka
"Phos-tag beads as an immunoblotting enhancer for selective detection ofphosphoproteins in cell lysates" Analytical Biochemistry, 389,83-85 (2009) E. Kinoshita-Kikuta, E. Kinoshita, and T. Koike
In addition to available Phos-tag products,
we handle the synthesis of customized Phos-tag compounds required for your research.
Please let us know your request.
Inquiries about products and technologies
Please contact us for consultations and inquiries regarding products and technologies.