NARD Institute, Ltd. was founded on March 14, 1972. At the founding of the business, Morimasa Arakawa, the founder, promoted the following spirit of the company to encourage young researchers. The company spirit of developing self-driven motivation, pursuing improvement of individual skills, and contributing to society continues to the present day.
Spirit of the company founding
- At all times, we will have clear common goals and contribute to society by mobilizing and applying every individual's creativity.
- Each individual shall develop a self-driven attitude, constantly broaden their perspectives, strive to improve skills and remain healthy, and become an expert in their own specialties.
- As team members, we rely on mutual trust and respect, and work dynamically keeping in mind tight timelines and financial restrictions.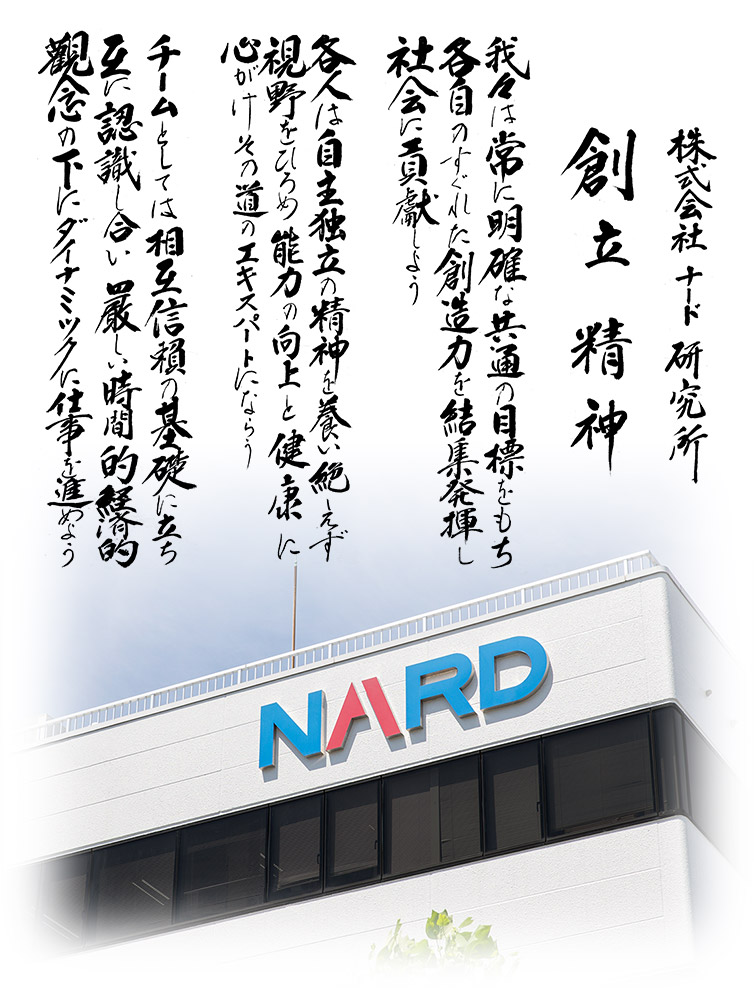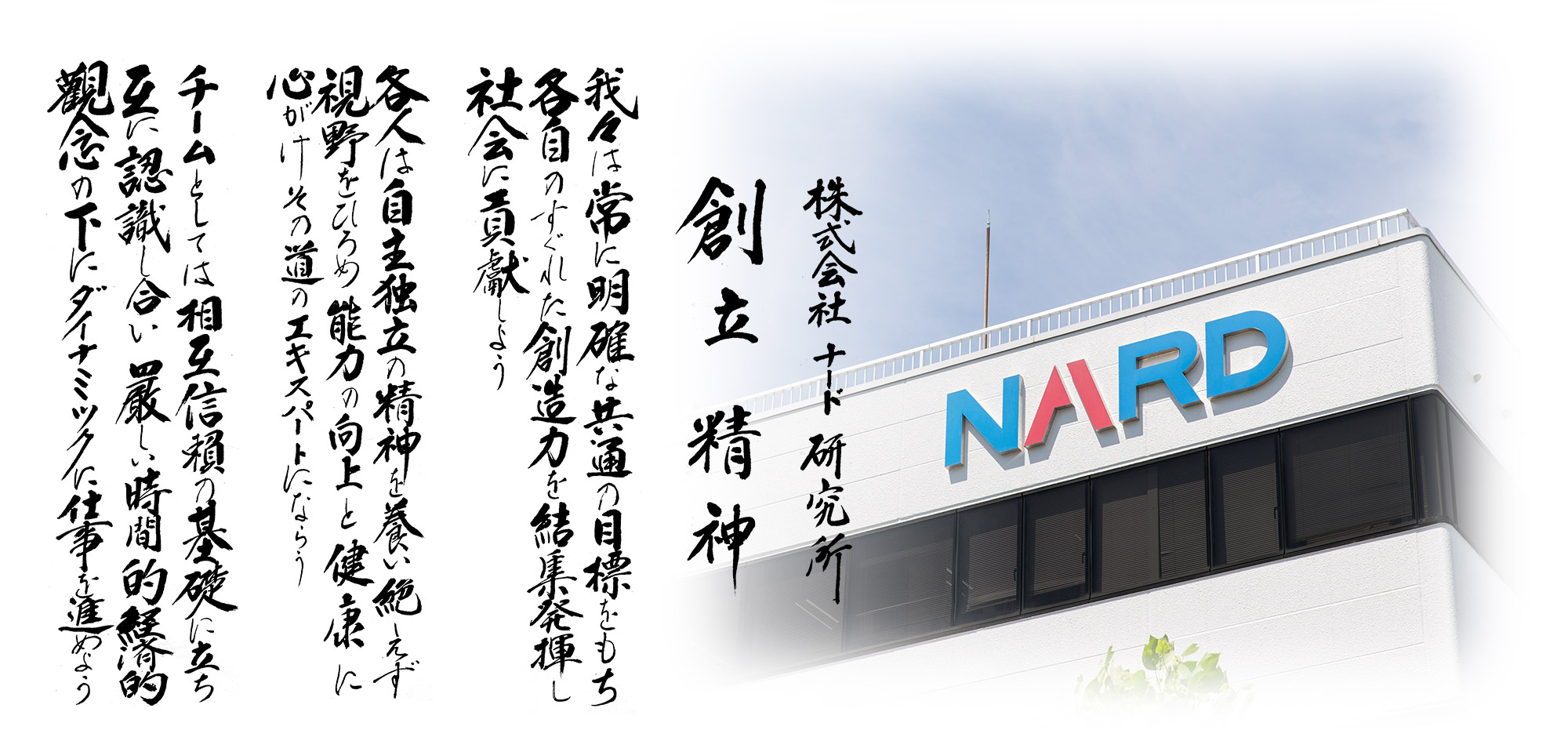 Management principle
Every employee will develop and prosper through corporate activities. Through employee development, the company makes a contribution to society.
Management vision
To become the most appreciated company specializing in contract synthesis and research support by clients in Japan.
By selling our technologies, each employee delivers values based on our management principle and vision and addresses challenges in technology development in an integrated manner. All employees work under the same mission and goals as our clients. Our company and employees strives to become an indispensable partner of our clients.
Contact Nard Institute
Please contact us for consultations or inquiries.